Blackbox :: infamous puzzles
Ryan McLeod

Blackbox :: infamous puzzles Wiki
Ryan McLeod
Games - Version: 1.4.1 - Size: 90.66 MB - Content Rating: 4+
Blackbox :: infamous puzzles Review
Blackbox is one of iOS's #1 puzzle games but don't take my word for it—read from over 80,000 five-star reviews worldwide. Rather not? That's cool. Here are some nice things people have said about Blackbox:

○ "Unlike anything you've ever played before" —App Advice
○ "Constant how-did-they-do-that moments" —Skottk
○ "Utterly diabolical and utterly brilliant" —CNET
○ "Undeniably unique" —Todays iPhone
○ "Devilishly clever" —Six Colors

Explore 73 unique puzzles (MORE COMING) without touch… Tilt, shout, click, snap, wait, reflect, and hike your way to success; expand your creative thinking; ponder colorful visual clues; discover secrets along the way…


––––––––––––––––––––––––––––––––––––––––


BEAUTIFULLY CLEVER

With ample satisfying "ah hah!" moments and puzzles as artful and clever as they are challenging, Blackbox is as delightful to play as it is to look at and hold.

SATISFYINGLY SURPRISING

Frustrating, fun, and full of surprises… There's more to Blackbox than meets the eye. Can you find all the meta challenges?

HINTS

Every challenge has been tuned to be on the cusp of maddening but always solvable. Some challenges take time, perseverance, and perspective to understand, but if you're really stumped rest assured there are hints. To enjoy the game to it's fullest, only use them as a last resort!

LEVEL PACKS

Blackbox is jam-packed with 50 free challenges. Get far enough and you'll get the option to pay to unlock more advanced challenges and support the game's future development (and keep it ad free)!

Good luck,
~Ryan


––––––––––––––––––––––––––––––––––––––––


ADD ME ON INSTAGRAM
instagram.com/blackboxpuzzles

LET'S BE FACEBOOK FRIENDS
facebook.com/blackboxpuzzles

FOLLOW THE LATEST ON TWITTER
twitter.com/blackboxpuzzles. Blackbox :: infamous puzzles ranking and data report, Blackbox :: infamous puzzles apps for iPhone, iPad, iOS download..

Blackbox :: infamous puzzles App Images
Blackbox :: infamous puzzles Comments!
Blackbox :: infamous puzzles IOS Relase Notes!
"v1.4.1
–––––––––––––––––––––––––
• Bug fix for crash affecting 32-bit devices (iPhone 5, 5c, etc)
• visual fix for a certain two-light challenge on iOS 10
• New custom accessibility rotors for faster home grid navigation
• Typo fix (triply checked this time)

v1.4.0
–––––––––––––––––––––––––
• New Challenge
It's beautiful, it's mysterious, it's ready to solve
(A secret feature that will unlock when the new challenge is completed…)

• New Hint System
You've asked and it's finally here. Not only are hints cheaper they now come in varieties ranging from "less helpful" hints to "more helpful" ones for when you just need a vague nudge or are truly stumped. Can't wait to hear what you think.

• Dynamic Type (iOS 11)
Blackbox now supports the smallest to the very largest accessibility text sizes with grace and in real time.

• Smart Invert Colors (iOS 11)
Blackbox (already being very dark) now intelligently inverts its colors only where need be.

The Fine Print Stuff
(for all you release note aficionados and lovers)
○ Kiss your rounded rectangles goodbye, Blackbox contains even more hyper-ellipses (also know as "squircles" or "squagels")
○ An existing, very vexing challenge has a new visual and mechanic
○ Native rating prompt
○ New social media following options
○ Several new UI sound effects (can you hear them all?)
○ Fixed some anti-aliased edges
○ Improved VoiceOver clues for two challenges
○ Plugged some atomically small memory leaks
○ 3D Touch sharing option now uses your referral link (accrue that hint coin skrilla)
○ Fixed a potential audio related crash
○ Fixed a potential crash when restoring from iCloud (REINSTALLING THE GAME IS NOT A PUZZLE …smh)."
Ryan McLeod
http://blackboxpuzzles.com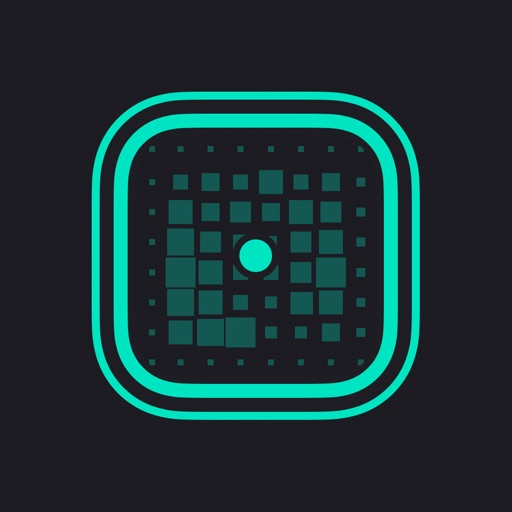 Blackbox :: infamous puzzles Games iPhone and iPad Applications
Ryan McLeod Blackbox :: infamous puzzles Download
Ryan McLeod Blackbox :: infamous puzzles Application Download!
Download!