Dumb Ways to Die
Metro Trains Melbourne Pty Ltd

Dumb Ways to Die Wiki
Metro Trains Melbourne Pty Ltd
Games - Version: 2.6.0 - Size: 995.46 MB - Content Rating: 12+
Dumb Ways to Die Review
You've seen the video - now the lives of those charmingly dumb characters are in your hands.

Enjoy 46 hilarious mini-games as you attempt to collect all the charmingly dumb characters for your train station, achieve high scores and unlock the famous music video that started it all.

Download the FREE game now to enjoy the new fun and remember, be safe around trains. A message from Metro.

GAMEPLAY
- Why is his hair on fire? Who cares, just RUN!
- Quickly wipe your screen free of puke
- Balance that wobbling glue eater
- Flick the piranhas out of range of those precious private parts
- Swat wasps before it's too late
- Best not invite that psycho killer inside
- Carefully remove forks from toasters
- Help self-taught pilots
- Get back from the edge of the platform you fools
- Have patience at level crossings
- No crossing the tracks! Not even for balloons!
- And who knew rattlesnakes were so picky about mustard?
- Doing your own electrical work? Choose the wires carefully
- Mind the gap! Board the train safely
- Space is no fun without a helmet. Put it on now!
- Stop the clothes dryer. It's a terrible hiding place!
- Scratched the drug dealer's ride, now avoid his bat
- Taking expired medicine is not recommended
- Stitch it up before bleeding out!
- Perform a daring rescue from a burning building
- Drag appliances back on the shelf to prevent accidents
- Remember to stop at level crossings
- Everyone loves bacon! Even rattlesnakes!
- Rotate the wires to complete the circuit
- Only cross at pedestrian crossings
- Remember the sequence for a fireworks show
- Swipe to avoid a prickly crash
- Sprung a leak? Sprint to the shore!
- Tap to tip toe to the ice cream
- Keep the wasp nest from hitting the ground
- Avoid eating rotten food
- Leap over forest obstacles
- Screw down the glue cap
- Find the psycho before he finds you!
- Smash the asteroids
- Hunt for treasure, but don't get hunted yourself
- Ready, aim, and fire yourself onto an opposing galleon
- Walk the plank, but don't fall over

PLUS
- Perfect your dumb-death prevention skills to unlock the full set of characters for your train station
- Create your own Dumb Ways character from loads of facial features, accessories and more!

Watch the original Webby and Cannes award-winning video here: www.youtube.com/watch?v=IJNR2EpS0jw. Dumb Ways to Die ranking and data report, Dumb Ways to Die apps for iPhone, iPad, iOS download..

Dumb Ways to Die App Images
Dumb Ways to Die Comments!
Dumb Ways to Die IOS Relase Notes!
"Ahoy! Our mateys 'ave discovered even more Dumb Ways to Die in a trio of swashbuckling new mini-games!

BEST CHEST – Shiver me timbers! Keep yer one good eye on the shufflin' chests and claim the booty while steerin' clear o' the dreaded Clod!
CANNON CRASH – Yarr! Stupe gets a crash course on flyin' the ole-fashioned way. Keep 'im from hittin' the water!
BOARD TO DEATH – Walk the plank, Dippy! …but don't fall in, lest ye wind up as shark bait!

Yo-ho-ho! We'll be back soon wit' new Dumb Ways – thank ye fer playin'!."
Metro Trains Melbourne Pty Ltd
http://dumbwaystodie.com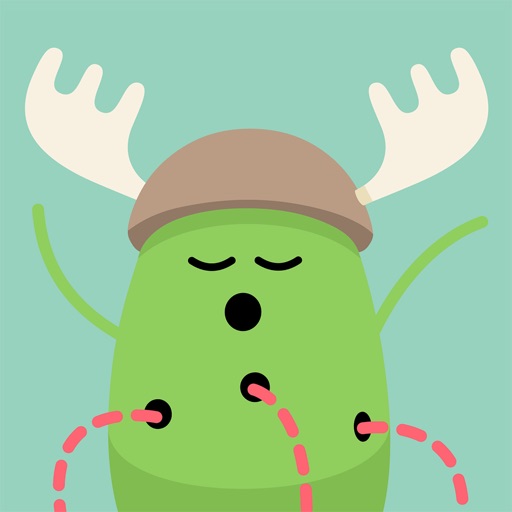 Dumb Ways to Die Games iPhone and iPad Applications
Metro Trains Melbourne Pty Ltd Dumb Ways to Die Download
Metro Trains Melbourne Pty Ltd Dumb Ways to Die Application Download!
Download!