Jetpack Joyride
Halfbrick Studios

Jetpack Joyride Wiki
Halfbrick Studios
Games - Version: 1.9.26 - Size: 109.7 MB - Content Rating: 9+
Jetpack Joyride Review
Bullet-powered jetpacks! Giant mechanical dragons! Birds that poop money! Suit up with a selection of the coolest jetpacks ever made and test your skills as legendary action hero Barry Steakfries. Over 500 million players can't be wrong. Download FREE and start your adventure today!

FEATURES:

* Fly the coolest jetpacks in gaming history
* Dodge lasers, zappers, and guided missiles
* Storm the lab in crazy vehicles and giant mechs
* Earn achievements and battle it out against friends
* Customise your look with ridiculous outfits
* Equip high-tech gadgets and vehicle upgrades
* Complete daring missions to boost your rank
* Test your reflexes with simple one-touch controls

***

This game contains optional in-app purchases. You can disable this feature in the settings menu of your device.
View our privacy policy at http://halfbrick.com/pp
View our terms of service at http://halfbrick.com/tos. Jetpack Joyride ranking and data report, Jetpack Joyride apps for iPhone, iPad, iOS download..

Jetpack Joyride App Images
Jetpack Joyride Comments!
Jetpack Joyride IOS Relase Notes!
"Shiver me timbers! This update is all about pirates!

PIRATE EVENT
Line your pockets with hidden treasure and special prizes!

MONTY THE MACAW
It's a bird! It's a plane! Wait… we were right the first time!

THE BRAZEN BARNACLE
Sail the seven seas with this battle-tested pirate ship!

ISLAND PARADISE
The perfect place to soak up some sun or bury your loot!

Event ends June 25. Fire in the hole!."
Halfbrick Studios
http://www.halfbrick.com/our-games/jetpack-joyride/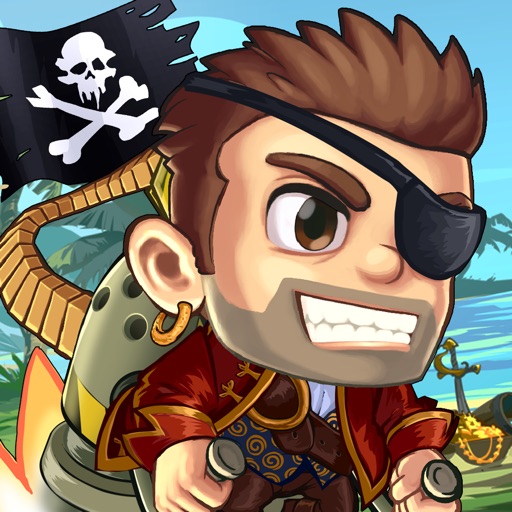 Jetpack Joyride Games iPhone and iPad Applications
Halfbrick Studios Jetpack Joyride Download
Halfbrick Studios Jetpack Joyride Application Download!
Download!