Wicked Custom Stickers
Cloud Hidden Designs, LLC

Wicked Custom Stickers Wiki
Cloud Hidden Designs, LLC
Stickers - Version: 1.0.3 - Size: 23.56 MB - Content Rating: 4+
Wicked Custom Stickers Review
Not just stickers, but custom stickers, and stickers with your face, that you create! Make your own stickers that match your mood.

Create stickers with meaning! Create stickers that encourage! Create stickers that inspire! Create stickers that persuade! Create stickers that haiku!

Make your friends smile. Send a selfie sticker to show your own smile. Selfie stickers? YES! Stickers from photos you take right in the app and with your words and shapes. This is the ONLY app that does this.

Wicked Custom Stickers includes dozens of stickers with popular phrases and urban slang, and lets you build stickers with your own favorite words and phrases. And you can pick sticker colors, sizes, shapes, fonts, bling, and more. You can even add your own logo, so that every sticker you send reinforces your brand. You can animate them, too, so that your stickers are as moving as your words.

• Fifty we-tried-to-be-clever stickers are included
• Create additional stickers with your own favorite phrases
• Take and send a photo
• Animate your selfies
• Select from any available font
• Select the font size
• Select from a collection of shapes
• Select the sticker size
• Select sticker color & transparency
• Select from animations that include pulse, zoom, wiggle, and others
• Add your logo to reinforce your brand every time you message

For extra awesomeness, the stickers you create can be used from other Wicked apps, too, including Wicked Brainstorm™.. Wicked Custom Stickers ranking and data report, Wicked Custom Stickers apps for iPhone, iPad, iOS download..

Wicked Custom Stickers App Images
Wicked Custom Stickers Comments!
Wicked Custom Stickers IOS Relase Notes!
"• Adds three new shapes
• Adds two new animations
• Adds animated selfie stickers
• Improves speed of displaying stickers."
Cloud Hidden Designs, LLC
https://www.wickedplan.cloud/all-the-wicked-stuff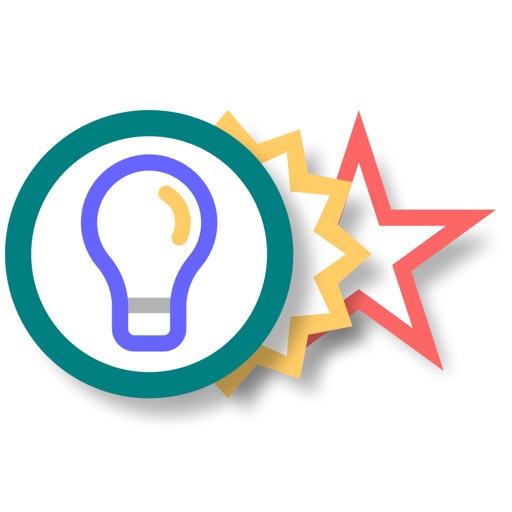 Wicked Custom Stickers Apple Related Apps
No more same category apps!
Wicked Custom Stickers Stickers iPhone and iPad Applications
Cloud Hidden Designs, LLC Wicked Custom Stickers Download
Cloud Hidden Designs, LLC Wicked Custom Stickers Application Download!
Download!