Pepapp - Period Tracker
Pepapp Inc.

Pepapp - Period Tracker Wiki
Pepapp Inc.
Health & Fitness - Version: 1.1.3 - Size: 54.01 MB - Content Rating: 12+
Pepapp - Period Tracker Review
Pepapp tracks menstruation periods, gives information about ovulation periods, cheers you with entertaining recommendations. This menstruation period calendar which you will use by creating your personal identity helps you take precaution by informing that your menstruation period is approaching. Moreover; it backs up your all data and regularly informs you about your menstruation period.

Friendly application!

Pepapp shoulders the duty of being an assistant of the women by indicating ovulation dates, menstruation periods and high possibility of becoming pregnant. Having a simple usage, Pepapp makes the women smile with its entertaining notifications in such difficult periods. It also aims at becoming an indispensable friend for the women.

Now, you have a friend that thinks about you in your menstruation and ovulation days!

* It gives different and entertaining recommendations in menstruation periods.
* It tracks menstrual cycle and informs you.
* It directs you through its homepage and menstruation calendar if you want to become pregnant.
* It sends you notifications in menstruation periods, fertility periods and ovulation periods.
* It provides such opportunities as tracking vaginal discharge level and sexual intercourse, adding symptoms, taking Daily notes and encrypting. It's very easy to use as you wish.
* It always records and maintains everything so as not to be lost.
* You can easily access it though your Google and Facebook account.

Shortly, it thinks everything on behalf of you. Just experience your menstruation period comfortably.

Between friends!

We would like to get feedback from Pepapp users. You can send your questions and recommendations to support@letspepapp.com. Best wishes, Pepapp Team.

Let's reinforce our friendship!

Like us on Facebook: http://www.facebook.com/letspepapp
Follow us on Twitter: http://www.twitter.com/letspepapp
Follow us on Instagram: http://www.instagram.com/letspepapp

http://www.letspepapp.com

---------------------------------------------------------
Legal Warning: This application estimates the following menstruation period by depending on the average dates and by calculating the cycle average of 3 months in accordance with the information you enter into it. So, there may be a margin of error in menstruation periods and ovulation days. It's recommended not to use it as a prevention method against unplanned pregnancy.. Pepapp - Period Tracker ranking and data report, Pepapp - Period Tracker apps for iPhone, iPad, iOS download..

Pepapp - Period Tracker App Images
Pepapp - Period Tracker Comments!
Pepapp - Period Tracker IOS Relase Notes!
"1.1.3:
------------------------------------
- Bug fixes and improvements

1.1.2:
----------------------------------------------------
- More improvements to Facebook login has been made
- Reminders and Language select not working in some phones has been fixed

1.1.1:
----------------------------------------------------
- Bug fixes
- Crashes due to Facebook login has been fixed
- Crashes in Pepzine has been fixed
- Crashes while sharing via Twitter is fixed

1.1 :
----------------------------------------------
Pepapp has been renewed, it's just rejuvenated!

Pepapp is now faster, more alive and chock-full with its improved infrastructure and four new language options, Spanish, Russian, Ukrainian and German. You best friend is now closer to you.

Here are the new features of Pepapp!

A new screen where you can read the notifications from your friend who always thinks of you.
Here's to a new colourful friendship with a new information ("i" meaning info) button that shows which colour circle represents what!
Arrange your menstruation by clicking twice on calendar screen to make your life easier during your menstruation period!
Share advices with your friends by simply clicking on them, bring new friends to your love net. Because friendship is even better when it's shared!
More fun and more informative advices, red-hot articles at Pepzine!."
Pepapp Inc.
http://letspepapp.com/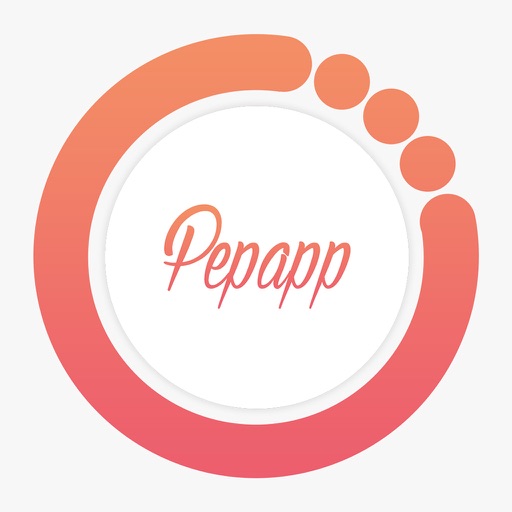 Pepapp - Period Tracker Health & Fitness iPhone and iPad Applications
Pepapp Inc. Pepapp - Period Tracker Download
Pepapp Inc. Pepapp - Period Tracker Application Download!
Download!