GEWO Wohnen Speyer GmbH
ATINO GmbH
GEWO Wohnen Speyer GmbH Wiki
ATINO GmbH
Lifestyle - Version: 3.0.37 - Size: 80.86 MB - Content Rating: 4+
GEWO Wohnen Speyer GmbH Review
Im Rahmen Ihrer gesellschaftlichen Verantwortung ist die GEWO Wohnen seit vielen Jahren aktiv. So steht die Zufriedenheit der Mieterinnen und Mieter ebenso im Fokus wie die Förderung von sozialer Ausgewogenheit und Umweltschutz.

Ihre Hauptaufgabe sieht die GEWO Wohnen in der Versorgung breiter Schichten der Bevölkerung mit bezahlbarem Wohnraum. Neben der Bewirtschaftung unseres Bestandes sind wir in den Bereichen Facility Management, Planen, Bauen und Verkauf von Miet- und Eigenheimen, Mietwohnungen und Gewerbeobjekten tätig und sorgen für die notwendige Infrastruktur in den Quartieren. Dazu zählen die Errichtung von Kindertagesstätten, Betreibung von Senioren- und Bürgerzentren, Grünanlagen und Spielplätze. Im Zuge der Modernisierung achtet das Unternehmen darauf, barrierefreie Wohnungen und Eingänge zu schaffen.

Ganz im Sinne dieses Servicegedankens stellen wir unseren Mietern ab sofort auch über unsere kostenlose App einen direkten Draht zu Ihrer GEWO zur Verfügung.

Mit dieser App haben Sie Ihren Immobilien-Dienstleister "immer in der Tasche":

• Erinnerung an anstehende Termine - mit Handwerkern vor Ort, an die Mitgliederversammlung oder das Sommerfest

• Liefert Ihnen immer den richtigen Ansprechpartner in der GEWO für ihr Anliegen - auch wenn sie mal keinen Zugang zum Internet haben.

• Melden Sie etwaige Schäden an Ihrer Wohnung direkt über die App – ohne vorher eine Telefonnummer oder eine E-Mail-Adresse suchen zu müssen.

• Nennt Ihnen für jeden Notfall den richtigen Kontakt - auch am Wochenende und außerhalb der Öffnungszeiten Ihres Immobilien-Dienstleisters.

• Hält Sie immer auf dem Laufenden und informiert Sie zeitnah über wichtige Themen Ihres Immobilien-Dienstleisters.. GEWO Wohnen Speyer GmbH ranking and data report, GEWO Wohnen Speyer GmbH apps for iPhone, iPad, iOS download..

GEWO Wohnen Speyer GmbH App Images
GEWO Wohnen Speyer GmbH Comments!
GEWO Wohnen Speyer GmbH IOS Relase Notes!
"- Geschwindigkeit der App an verschiedenen Stellen verbessert.
- Links in den Neuigkeiten können nun geöffnet werden.
- Die Validierung von E-Mail Adressen wurde verbessert.
- Der Disclaimer wir ausgeblendet wenn er nicht vorhanden ist.
- Ein Fehler innerhalb der Navigationsstruktur wurde behoben.
- Die Sortierung der Notfallkontakte wurde überarbeitet.."
ATINO GmbH
http://www.gewo-speyer.de/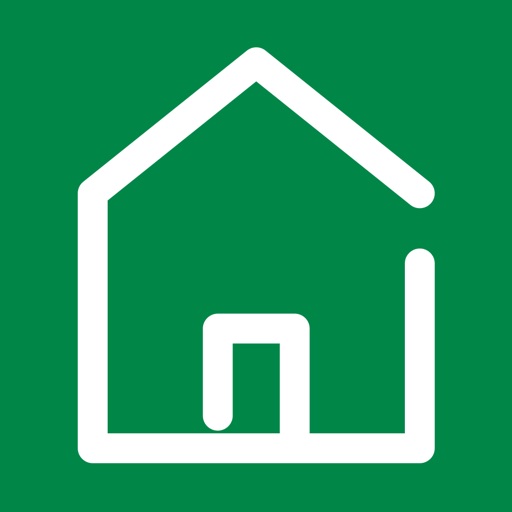 GEWO Wohnen Speyer GmbH Lifestyle iPhone and iPad Applications
ATINO GmbH GEWO Wohnen Speyer GmbH Download
ATINO GmbH GEWO Wohnen Speyer GmbH Application Download!
Download!