Would You Rather?
Idan Kessel

Would You Rather? Wiki
Idan Kessel
Games - Version: 1.86 - Size: 34.83 MB - Content Rating: 12+
Would You Rather? Review
The first Would You Rather (WYR) Social Network for iOS! Answer insanely hilarious questions with two possible answers that will blow your mind. Submit your own questions and see what the community answers. Answer and compose the most question to become First Place in the Leaderboards! The WYR app has a huge amount of questions, and more questions are added every day. Have a good laugh with this application and join the WYR community!

The Main Features of the Would You Rather App include:
• Answering an ever-growing amount of WYR questions!
• Submitting your own questions!
• Keeping track of your composed questions.
• Following other players and having their questions show up in your feed.
• Check out your own profile and other players' profiles as well.
• Ranks, Likes, and Comments.
• Cool animations and fun sounds!
• The users control it all! A user can submit a question anytime and report other users' questions if found with errors, offensive, etc.
• Filter questions using the 'Hottest and Trending' option to answer the best questions.
• Questions for both Kids and Adults (17+)
• Leaderboards!
• More features coming soon! The app is constantly updated with new features! If you have a suggestion or a request, contact us through the Settings section in the app and we will definitely consider it!. Would You Rather? ranking and data report, Would You Rather? apps for iPhone, iPad, iOS download..

Would You Rather? App Images
Would You Rather? Comments!
Would You Rather? IOS Relase Notes!
"Thanks you WYR players for composing the best questions, and expanding the biggest WYR network! Let's keep going!
New in this update:
• Notifications Fix
• More bug fixes
Follow us @wouldyourather_app for a chance to be followed back!

-----------
• Facebook Login! Game Center is no longer the only way to log in :)
• Ability to delete questions
• Many more bug fixes to prevent crashes
• Feel free to suggest new features by contacting us through the app's settings tab or on our Facebook Page. More features coming soon!
SHOW THE WORLD the power of the WYR community by giving us a 5-STAR REVIEW! Let's make this app the #1 game! We appreciate your guys' feedback, you're the BEST!."
Idan Kessel
http://intopi.com/Intopi/Would_You_Rather.html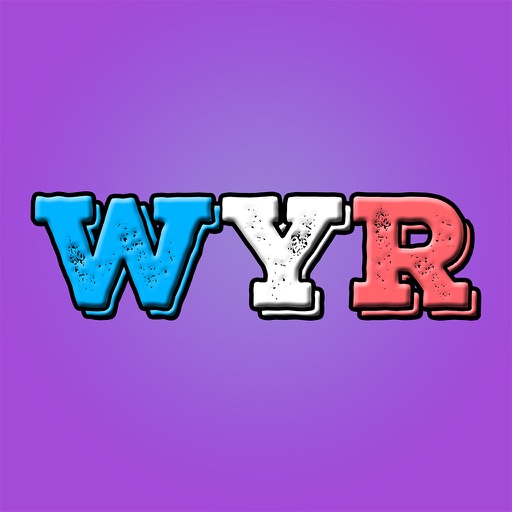 Would You Rather? Games iPhone and iPad Applications
Idan Kessel Would You Rather? Download
Idan Kessel Would You Rather? Application Download!
Download!